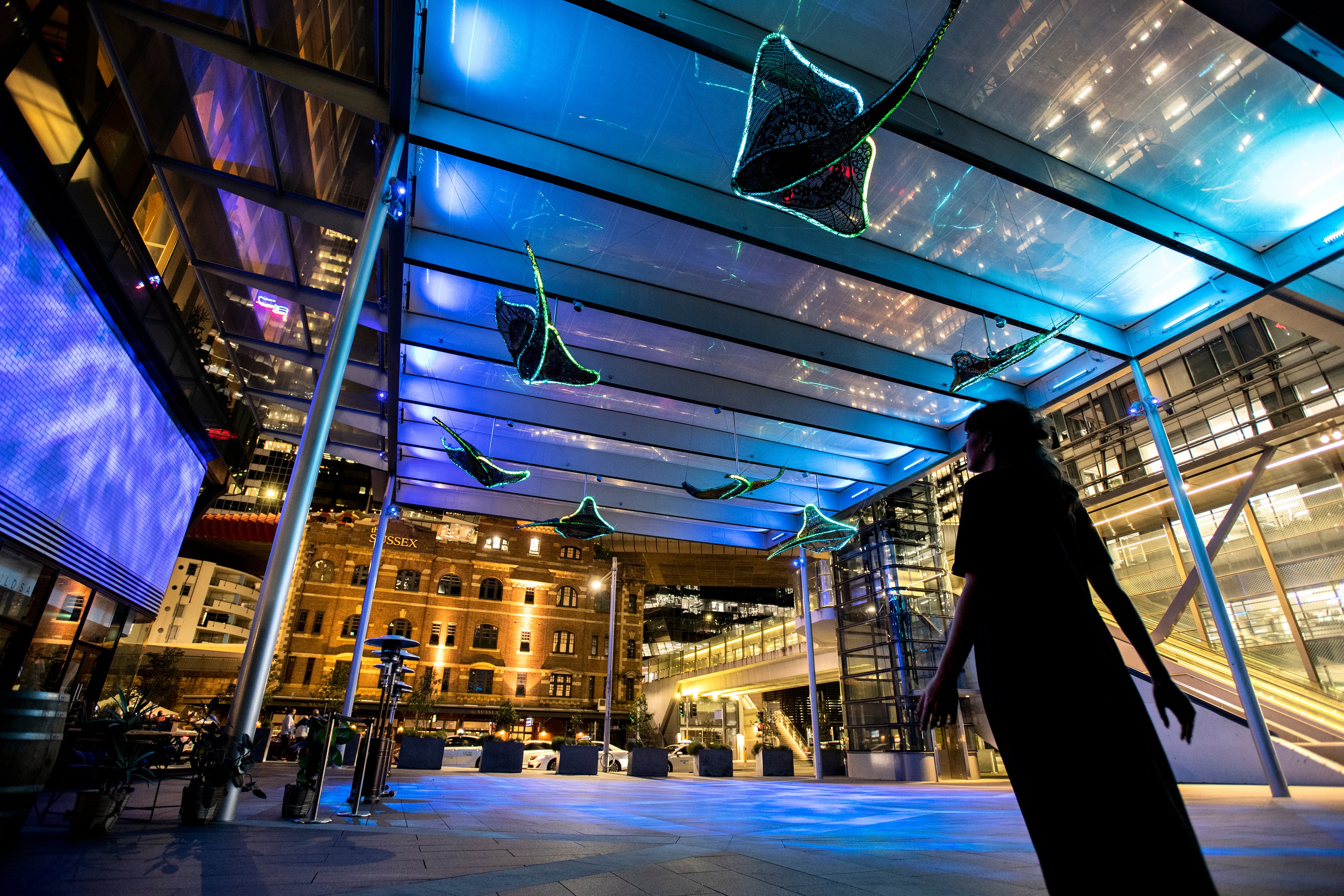 The Ghost Net Collective
A vibrant fever of 11 eagle rays have made their home in the canopy of Exchange Square. The major public artwork was created by The Ghost Net Collective, a group of Indigenous and non-Indigenous artists from Cairns, Townsville and Erub in the Torres Strait. The Collective are renowned for making creative use of harmful fishing nets that have been abandoned, lost or discarded in the ocean, known as 'ghost nets', washed up on beaches all around the world.
Curated by Nina Miall and titled Mermer Waiskeder: Stories of the Moving Tide, the permanent installation is one of the largest hand-crafted public artworks in Australia and comprises of 11 eagle rays, meticulously hand-stitched with colourful ghost nets covering aluminium frames each measuring 2.8 metres in width. The sculptures will be illuminated at night from within and suspended against projections of rippling water, creating a fully immersive underwater effect across the square as the rays glide elegantly overhead, conveying the impression of a fever of rays swimming in the shallows.
The project seeks to shed light on the implications of ghost nets to Australia's natural environment and and highlight the importance of marine conservation by placing the issue in the heart of the city.
To experience this awe-inspiring artwork first hand and learn more about its creation, head to Exchange Square (near Wild Sage).